We'll soon be launching with comprehensive, investor-focused analysis on all things Foodtech, AgTech, and "alternatives to meat" related. That means you should expect thought-provoking commentary as well as investment ideas plus the latest investor data.
We'll also be curating great content on this exciting area from around the web.
In the meantime
, to whet your appetite we'll be posting some "roadmap" graphics which we hope will explain why we're so interested in this space.
Let's start with this first graphic below entitled  Disruptive Technologies Transforming The Food Industry
.
One of the biggest challenges for any investor is navigating your way through all the different start-ups and technologies out there. This great chart (from our co-founders at Aquaa Partners) gives you a roadmap to understanding the huge changes disrupting the food industry.
Graphic 1 -  
Disruptive Technologies Transforming The Food Industry
.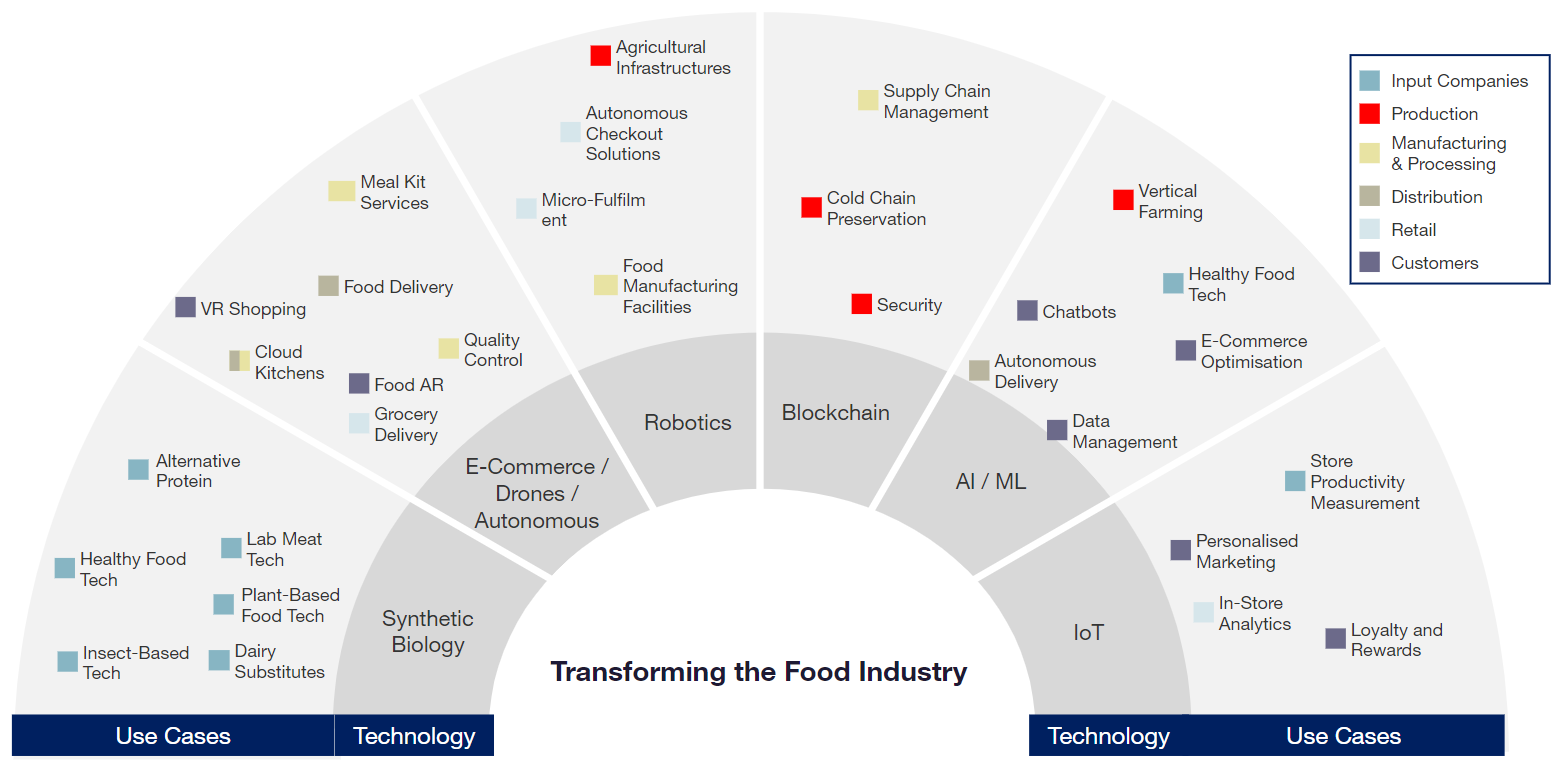 The second graphic – Extreme Disruption of the Upstream Value Chain - frames those changes to the value chain of the food industry to changes in technologies, disruptive ones. We've also included some 'typical' businesses within this disruptive new economy.

If you want to find out more about these changes, why not pop your email address in the box below, and we'll keep you in the loop when we launch in the next few weeks.
Graphic 2 - Extreme Disruption of the Upstream Value Chain